New Favorite Quote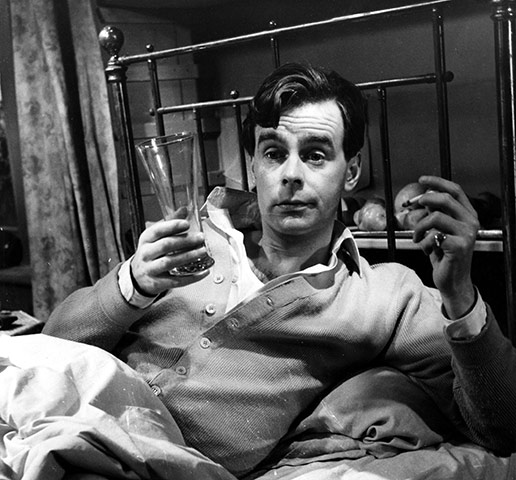 Well, not so much a quote as a whole paragraph… A very, very apt paragraph at times… for me.
Dixon was alive again. Consciousness was upon him before he could get out of the way; not for him the slow, gracious wandering from the halls of sleep, but a summary, forcible ejection. He lay sprawled, too wicked to move, spewed up like a broken spider-crab on the tarry shingle of the morning. The light did him harm, but not as much as looking at things did; he resolved, having done it once, never to move his eyeballs again. A dusty thudding in his head made the scene before him beat like a pulse. His mouth had been used as a latrine by some small creature of the night, and then as its mausoleum. During the night, too, he'd somehow been on a cross-country run and then been expertly beaten up by secret police. He felt bad.
Thank You
Thank you, Kingsley Amis, for this flowery and horrifyingly visual paragraph that exactly defines my most common hangover to a tee.
After you get used to the Oxbridge prose of Lucky Jim, and continually remind yourself that it's the 50s (it's surprisingly easy to forget with this book), you should really enjoy the first published novel of this Angry Young Man… Or you could read the "digested classic" over at the Guardian (NB: spoiler alert).
Addendum
Oooh, and looky here, the Guardian also beat me to the punchline… More good hangovers.